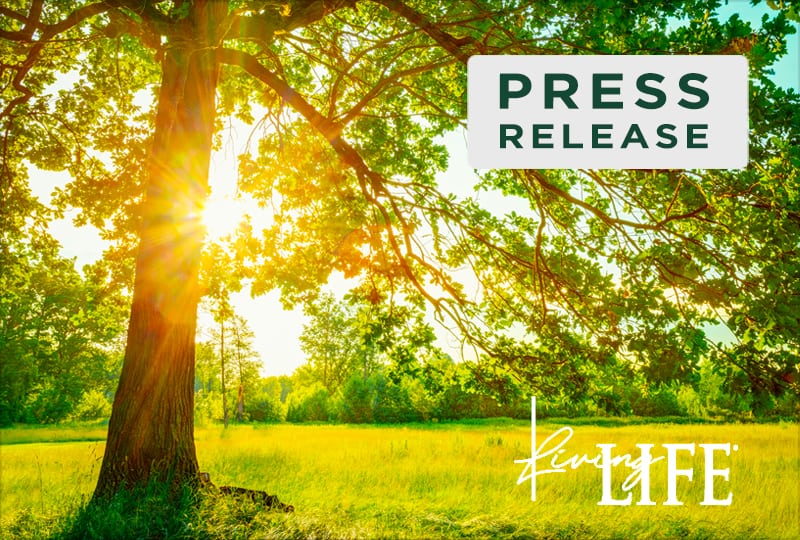 Marietta, Georgia- November 23, 2022- Recently, Life University (Life U) announced a new partnership with Indiana University of Pennsylvania (IUP). This partnership will create a pathway to an accredited chiropractic college for IUP students seeking to become chiropractors and advance vitalistic health care. According to the agreement, the IUP students will need to complete 90 semester/135 quarter credits at IUP and be admitted into Life U's Doctor of Chiropractic (D.C.) program to complete their basic sciences (first-year D.C. curriculum). Upon successful completion of the first-year D.C. curriculum, the IUP student will satisfy the requirements to receive a baccalaureate degree from IUP.
"This new partnership will help IUP place students seamlessly into our chiropractic program," said Life University Associate Dean Dr. Michael Smith. "Additionally, this will allow students to save money on living expenses and lets them start working in practice sooner."
This partnership was brought to Life U from a member of their LIFEforce Tribe, Dr. Matthew Sleppy. LIFEforce is a thriving group of individuals committed to spreading principled Chiropractic to the world, which includes educational opportunities with other schools, career fairs and more. With this LIFEforce Tribe Member's connection to IUP, Life U was able to work collaboratively to bring this articulation agreement to life. LIFEforce membership allows chiropractors to connect with your community and bring awareness to Chiropractic and all of the wonderful opportunities.
"We are very excited about the opportunity to provide IUP students with a high-quality, pathway into the largest chiropractic school in the world," says Sam Mahra, Executive Director of Enrollment Management at Life University.
Charmaine Townsend, Director of Chiropractic Enrollment further commented, "We are eager for the opportunity to work with Indiana University of Pennsylvania, and to create such an amazing opportunity for students pursuing a chiropractic education."
According to Magi Rodgers, Executive Director of Alumni and Friends, "I am grateful to support Dr. Sleppy and his efforts between LIFEforce and Enrollment. It is a privilege to see our LIFEforce program thriving and our LIFEforce Doctors making an impact and helping to grow Chiropractic through these different initiatives. Their leadership and contributions are valued at Life University. Thank you, Dr. Sleppy and our entire Life U team for making an impact and helping bring Chiropractic to the world."
Contact LIFEforce@LIFE.edu to learn more, especially if you have a possible partnership to explore.
Founded in 1974, Life University is a health sciences institution most known for its College of Chiropractic, the largest single-campus College of Chiropractic in the world. Undergraduates can pursue undergraduate degrees; a pre-chiropractic, degree-seeking pathway; and graduate degrees within the College of Graduate and Undergraduate Studies. Some degree programs are offered to distance learners through the College of Online Education.
Life University strives to empower our students to succeed both professionally and personally. At Life U, we innovate our approach to higher education, while also remaining true to our philosophical commitment to produce informed leaders who exemplify humanistic values in their professions. To achieve this goal, Life U recognizes and demonstrates its dedication through three official Life University Values: Lasting Purpose, Vitalism and Integrity.
Life U's 110-acre campus in Marietta, Georgia, just northwest of Atlanta, is home to more than 2,800 undergraduate, graduate and professional students who come from all 50 United States and more than 65 countries
For more information about Life University, visit life.edu.
About Life University
Life University is regionally accredited by the Southern Association of Colleges and Schools Commission on Colleges (SACSCOC) to award associate, baccalaureate, master's and Doctor of Chiropractic degrees, and also has programmatic accreditation through the Council on Chiropractic Education (CCE) and the Accreditation Council for Education in Nutrition and Dietetics (ACEND). The mission of Life University is to empower students with the education, skills and values necessary for career success and life fulfillment, based on a vitalistic philosophy.
About Indiana University of Pennsylvania (IUP)
Founded in 1875, IUP is a vibrant, comprehensive, research-based, teaching-focused, student-centered learning community. IUP combines the academic opportunities of a large university with the highly personalized and intimate learning-centered environment of a small college.
Over 10,000 undergraduate and graduate students are enrolled in our accredited and nationally recognized programs, enjoying traditional and nontraditional classroom experiences, engaging in research and service activities with their faculty mentors, becoming lifelong learners, preparing for rewarding careers and productive lives, and developing leadership skills for effective citizenship. www.iup.edu/
Related posts