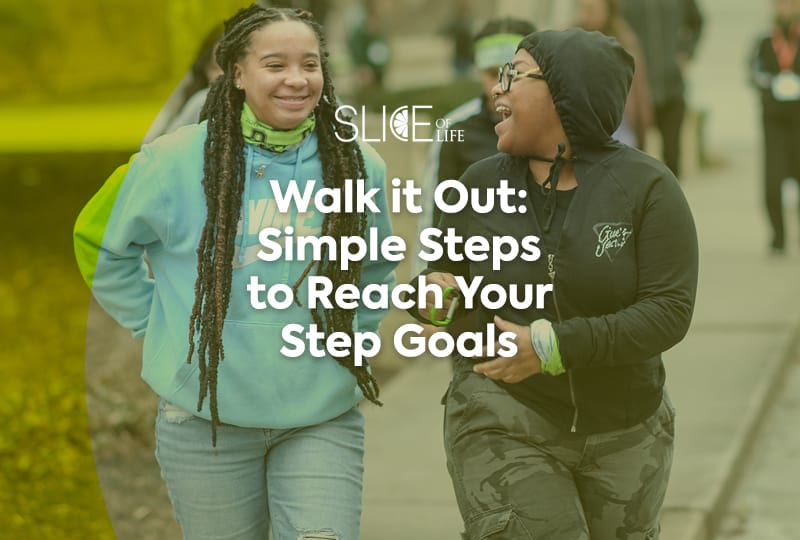 Exercise doesn't have to be complicated or involve a bunch of fancy equipment. It can be as simple as taking a walk. The important thing is not so much the type of exercise you do or even the intensity, but rather your commitment to keep moving day by day. The Foundation for Chiropractic Progress (F4CP) reminds us of the utility of walking with its "Next Step Walking Guide" article.
Walking has many benefits, including regulating mood, hormones, metabolic management and fatigue levels. It's good for your heart, as well as improving muscle mass, tone and joint control.
If you are just starting to increase your walking exercise routine, even short walks can be healthful. However, the basic recommended guideline is 30 minutes of moderate to high intensity walking daily. If you count steps using a fitness tracker. set a daily goal for 10,000 to 15,000 steps. Remember though that those steps can be achieved throughout the day, not necessarily all at once. 
Walk with Purpose
You probably don't consciously think about the manner in which you walk, but did you know that incorrect walking posture and positioning can be painful? Implement these tips to walk correctly and help avoid aches and pains:
Walk tall. No hunching or staring at the ground. Elongate your spine by imagining a string pulling up from the top of your head.
Eyes front. If you look continually at the ground when you walk, that will strain the upper back and neck. Instead, keep you gaze about 10 to 20 feet in front of you. Similarly, don't look at your phone the whole time. Take in the scenery around you.
Shoulders back, down and relaxed. They should not be up around the ears. This will reduce upper-body tension and give your arms the ability to swing more freely.
Arms should swing from the shoulders, not the elbows. They should move forward and back, not cross-body or above the chest.
The pelvis should be neutrally aligned. Abs should be tight, but don't tuck in your tailbone or stick out your stomach and overarch your back.
A light step is best, rolling from heel to toe. Try not to walk flat-footed. Try to avoid an excessively long stride.
Great places to walk on campus or near Life U
Deciding where to walk is half the fun and half the battle. Here are some great places near campus to get you started:
Life U has 3.1 miles of scenic running and walking trails that run throughout the picturesque campus woods and near Rottenwood Creek, the main water feature off of Barclay Circle. The main entrance to the public trails is marked by its nearness to the 19th Century Village and its iconic grist mill. It's great for a leisurely walk or bracing run between classes or at the end of the day. Organized wellness walks are also periodically offered through the Life University Fitness Center.
Wildwood Park- Spanning 28 acres, the park offers pleasant jogging and hiking trails, as well as a dog park and a playground.
L. Burruss Nature Park- With 45 acres of green space and natural trails to explore, what more could you want?
These shoes are made for walking
If you plan to get serious about a walking plan, make sure you have footwear that keeps you supported and protects your feet and legs. Foot Levelers makes some wise recommendations in their article "Pick Your Perfect Shoe, Protect Your Body's Foundation." When determining if a walking shoe is appropriate for you, look for:
Square or wide-toe boxes.
Heels that do not exceed two inches.
Proper arch support, preferably supporting all three arches of the foot.
Wiggle room in the toes, most especially the big toe. Half of an inch of space between the longest toe and the front of the shoe is acceptable.
Stability and good lateral support. You don't want a shoe that easily bends or twists in your hands. Try it out by holding the shoe at the heel and bending up the toe. The toe should bend at the ball of the foot, not the middle.
Cushioning that is uniform, as opposed to a huge heel cushion.
Good fit and the right size.
It is a good idea to get new walking shoes every six to 12 months if you take up a regular walking plan. Making sure you have good shoes will help you walk farther with less discomfort and less effort. Lastly, stay hydrated, enjoy nature and have fun!
Slice of LIFE is an invitation to and extension of everything happening at Life U. Whether you are a current student, a potential freshman or a proud alumni, Slice of LIFE can help keep you connected to your academic community. Know of a compelling Life U story to be shared, such as a riveting project, innovative group or something similar? Let us know by emailing Marketing@life.edu.
Related posts