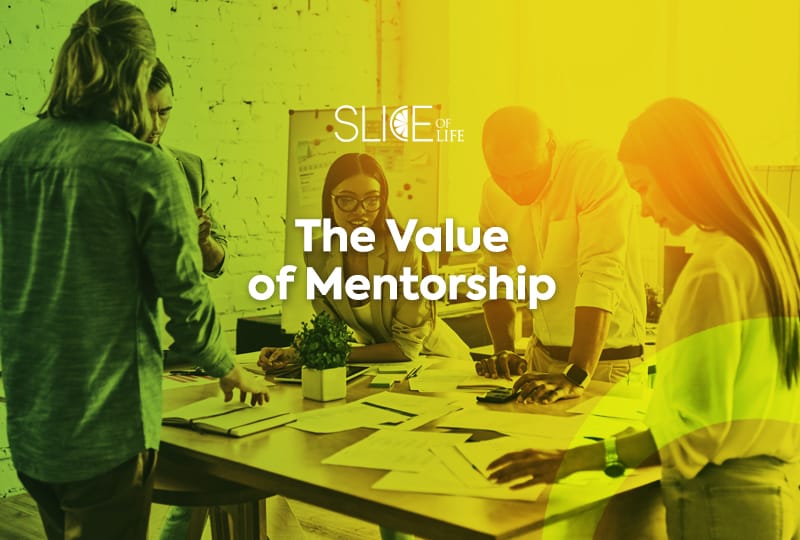 Intentional relationship-building can be a key component of personal and professional growth. One intentional relationship that can be useful to cultivate is a mentorship. Typically, a mentor is an experienced professional who takes an up-and-coming individual under their wing and gives them guidance as they learn to navigate confusing professional landscapes. Business News Daily depicts the basics of a stable mentorship dynamic in their article "How to Find a Mentor." Having a trusted mentor means that they can pass on years of practical knowledge and expertise, as well as offer relevant perspectives.
Why Mentorship?
 For young, aspiring entrepreneurs and business world newcomers, there are many reasons why working with a mentor makes sense. As you get into the daily barrage of tasks that make up your working schedule, it's easy to get lost in the weeds instead of keeping your focus on the future. A mentor helps reframe your perspective to see the next needed career steps and room for growth.
Keep in mind that mentorship does not have to be a formal arrangement. Instead, look at it as a continuing professional dialogue. You will need to follow up appropriately and find ways to add value to your mentor as well, as it shouldn't be a one-sided affair. If nothing else, remember to respect your mentor's time and show them gratitude for their efforts. A mentor should have, at some point, been in your shoes and therefore have empathy for you and want you to succeed.
What to Look for in a Good Mentor
Mentorship should be a positive experience for the mentor and the mentee (the less-experienced professional receiving mentorship). Effective mentors can guide their mentees professionally and adapt their mentorship style as needed while continuing to be friendly and supportive with the best interests of the mentee in mind.
If you are looking to cultivate a mentorship relationship, keep three best practices in mind:
Set clear goals- Define your future career goals and set achievable, quantifiable business goals to work on with assistance from a mentor. Understand the skills you will need to learn or enhance to reach these goals.
Stick to business but be natural- A mentor relationship should be treated as a business friendship. Be casual and polite, but try not to ask awkwardly direct questions such as "Will you be my mentor?"
Look for a mentor within your professional network- It's possible that you have already encountered a mentor-like professional in your circle who already provides great advice. The next step is a bit of designated effort to turn that connection into an ongoing mentorship.
Mentors can help at any career stage, from just starting out to starting a business and more, but they are especially important early in your career. They should be someone other than your direct boss, though you can learn a lot from a boss' leadership also, of course. You want to look for a mentor who has experience and success in your chosen career field, as well as impeccable character and a similar value system to yourself.
Building the Relationship 
Like any other relationship in your life, it will take dedication and commitment to flourish. Once you have had an initial introductory conversation with a potential mentor, be considerate about how and when to follow up. If they have expressed interest in continuing to have a dialogue with you, set calendar reminders to prompt you to check in and schedule a meeting. How often depends on your goals and the availability of both parties, but the intention is to keep up with the person enough in the long term to gain relevant insight. That could look like quarterly phone or coffee chats, or even the occasional casual round of golf.
Don't forget the power of social media as well to help you stay connected. Reaching out on LinkedIn, for example, to share an interesting article that might spark conversation is a great way to stay in the mind of your mentor. As with all other kinds of communication, however, try not to bombard your mentor with messages so as not to appear pushy.
Critical career conversations should ideally be done in person or by video chat. Real-time interaction is key. However, physical mail like a thank-you or holiday card can go a long way in expressing your gratitude to your mentor. In general, if you are proactive and genuinely interested in a beneficial professional relationship, your mentor will most likely respond positively to you and want to help you as much as they can.
Slice of LIFE is an invitation to and extension of everything happening at Life University. Whether you are a current student, a potential freshman or a proud alum, Slice of LIFE can help keep you connected to your academic community. Know of a compelling Life U story to be shared, such as a riveting project, innovative group or something similar? Let us know by emailing Marketing@life.edu.
Related posts