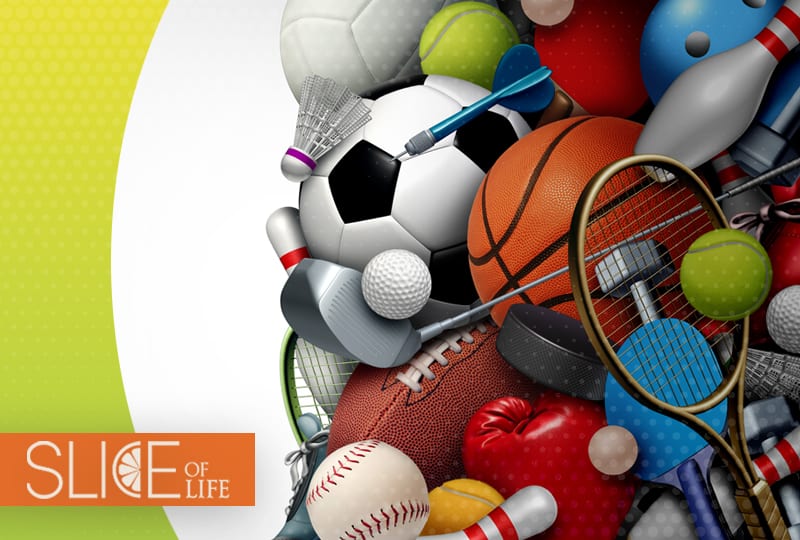 As the MLB season comes to a close, Georgia has come together around the Braves' historic run. Even as baseball ballparks are going dark for the winter, the Atlanta Hawks are just getting warmed up for another NBA season (and hopefully building to an even more successful run than last year). It's years like the Hawk's season last year that will make sports fans want to know everything and anything that could be changed to gain an advantage: plans like changing the coaching staff or signing new stars are the first lines of thought that start to jump to mind, but intense fans will also want to know about the conditioning, training, nutrition and healthcare being offered to the players they cheer on. What kinds of science-fiction body-building or conditioning is really out there and available to highest paid athletes on earth? Do they actually eat food like the rest of us, or do they eat little nutrition tablets and drink Gatorade all day?
Part of the reason that professional athletes are role models is because they are, one way or another, paragons of health and fitness. Even if you don't really care which team puts the ball through the net more, there is something compelling about seeing just what the human body is capable of if we cross athletes with the greatest potential, the most effective training and top-tier nutrition and health care. I would venture to guess that very few Americans regularly attend swimming competitions or ever even see them outside of the Olympics, but Michael Phelps is still a household name across our nation because he came along and smashed so many of the standard expectations of what a human body is capable of when you put it into an Olympic pool. It should come as no surprise then, if we consider the healthcare routines that many athletes work with, that chiropractic health care is a common resource that competitors across all sports turn to either for dealing with a specific injury or just maintaining their body at its peak levels for as long as possible. Phelps himself has commented on how important chiropractic care and maintenance has been for him over his career. The results of competitors like him have delighted audiences for generations, and there is nothing quite as exciting for a long-time sports fan to see an old record smashed.
Speaking of stars, even the most casual of NBA fans will be familiar with Michael Jordan. You don't win the NBA Championship six times and the League MVP five times without taking plenty of bruises and the need to adapt your game. Jordan's impressive performance stats are made all the more convincing by the longevity of his career; even if people might freely admit that Jordan was born with more natural talent for the game of basketball than (well nearly) anyone else, it stands to reason that his methods for maintaining that longevity are something that perhaps we can emulate. Jordan is on record as saying "I didn't know how much I could improve until I started seeing a chiropractor. Since I've been in Chiropractic, I've improved by leaps and bounds, both mentally and physically." Testimony like this has actually led to large changes in health care across the NBA, and it is now extremely common practice for teams to have chiropractic healthcare professionals on staff and available for their players. Players such as Derrick Rose, Gerald Wilkins and legend John Stockton have all spoken out about how they view Chiropractic as a key component both in maintaining apex levels of fitness as well as handling the pressure and toll that performance puts on your body.
Everyone studying Chiropractic goes around with the dream and motivation of helping the people around them, but let's be honest, it would be pretty fun if that person you got to help just happened to be Trae Young or another NBA star. That's the realistic life of chiropractors skillful and lucky enough to possibly work one-on-one with these athletes, and while these positions are still relatively few, they are true possibilities in life. And come on, it would be pretty fun to see the Braves in the World Series and know you had played a part not just in cheering them along, but also in maintaining their wellness throughout the season. Well, if you are a Life University student, then you actually are off to a great start considering that since 2016, the Atlanta Braves have relied on team chiropractor Dr. Hamid Sadri‒a proud Life U alumnus! Go Braves, go Hawks and go Running Eagles!
Slice of LIFE is an invitation to and extension of everything happening at Life University. Whether you are a current student, a potential freshman or a proud alum, Slice of LIFE can help keep you connected to your academic community. Know of a compelling Life U story to be shared, such as a riveting project, innovative group or something similar? Let us know by emailing Marketing@life.edu.
Related posts