Marietta, Georgia, May 6, 2021 – Life University's Dr. Lynn Krothe, a Chiropractic Sciences faculty member in the Doctor of Chiropractic program, has been named Life University's recipient of the 2021 Vulcan Materials Company's Teaching Excellence Award.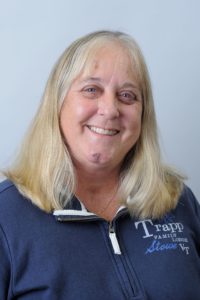 Established in 1991, the annual Vulcan Teaching Excellence Awards honor an outstanding professor from selected member campuses of the Georgia Independent College Association. The award recognizes an exceptional faculty member who demonstrates strong academic skills in the classroom and provides leadership and support in other areas of campus life. The recipient is a faculty member who assists the institution in nurturing an academic climate that fosters learning and leadership to enhance the campus community.
Dr. Lydia Dever, Division Chair of Chiropractic Sciences, relayed that she has received many positive compliments on the way Dr. Krothe has approached her courses when teaching them remotely. According to Dr. Dever, Dr. Krothe actively looked for ways to utilize what students had in their homes so that they were able to participate in understanding the concepts of planes and ranges of motion. Her remote labs had 100% attendance each week, and the students were very engaged.
Dr. Krothe continues to create the same learning environment now that Life University students have returned to campus, making classroom activities fun and meaningful using pneumonics. She incorporates movement, verbal and visual cues, and notes to enhance the student's ability to retain concepts. Dr. Dever said she is excited about how Dr. Krothe has embraced remote learning and continues to explore additional teaching strategies.
Dr. Krothe has also been a leader in the campus community with her involvement and oversight for student technique organizations and the training of faculty as LIFE transitions to a structure common to all student organizations. She was instrumental in identifying methods that could be streamlined for students in technique clubs, allowing them an easier way to activate their groups. In addition, Dr. Krothe created a process for consistent faculty advisor training, monitored advisors for service credit and helped student clubs in finding another qualified advisor should they need one.
Finally, Dr. Krothe has been a mentor to students in preparing for National Boards. She helps them prepare a study plan to focus on areas in which they feel they need the most help. She has done this for years, has done it quietly and has done it because it makes her feel good to see students succeed.
Life University Senior Vice President for Academic Affairs Dr. Tim Gross said, "After being recommended as one of LIFE's most outstanding faculty this year, it is my honor to extend this year's Vulcan Teaching Excellence Award to Dr. Krothe. She truly embodies LIFE's core values as is evident in her teaching, advising and commitment to student success."
Founded in 1974, Life University is a health sciences institution most known for its Doctor of Chiropractic (D.C.) program, the largest single-campus chiropractic program in the world. LIFE also offers 14 undergraduate degrees, as well as a pre-chiropractic, degree-seeking pathway. Three graduate degrees are available, encompassing areas of sport health science, clinical nutrition and positive psychology. Some degree programs are offered to distance learners through the College of Online Education.
LIFE's 110-acre campus just northwest of Atlanta is home to more than 2,800 undergraduate, graduate, and professional students who come from all 50 United States and more than 45 countries.
Life University strives to empower its students to succeed both professionally and personally. LIFE advances a leading-edge approach to higher education while also remaining true to the University's philosophical commitment to produce informed leaders who exemplify humanistic values in their professions. To achieve this goal, LIFE recognizes and demonstrates its dedication through three official Life University Values: Lasting Purpose, Vitalism and Integrity.
For more about Life University, visit LIFE.edu.
Related posts