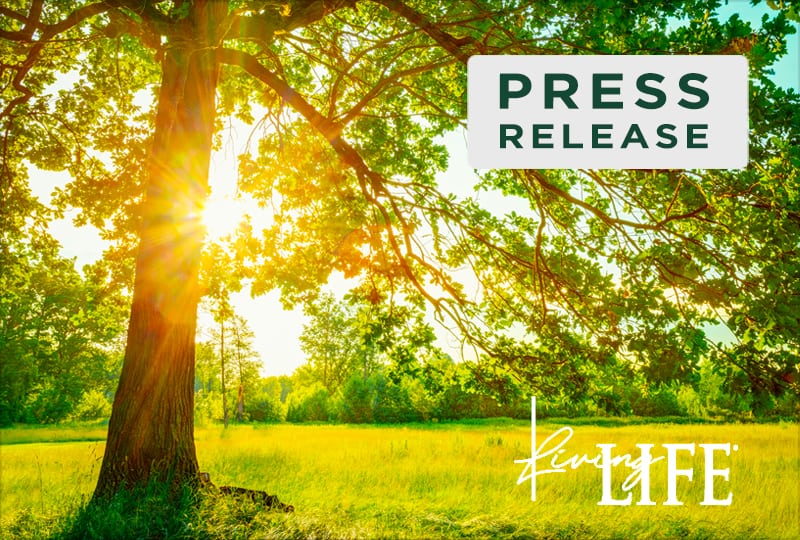 Marietta, Georgia- September 22, 2022- The Life University (Life U) Natural Sciences Division recently donated and distributed 17 microscopes amongst local schools and educational organizations in a coordinated effort to "become an active partner with K-12 education," as stated by Dr. Saphronia Johnson, Assistant Dean of Natural Sciences. The intention of this donation and similar efforts is to provide educational resources to underfunded educational communities while simultaneously increasing awareness of the diverse undergraduate degree programs available at Life U.
"The ultimate goal is to create educational collaborations to bring families to Life University for STEAM workshops and to develop K-16 curriculum. […] The donation of the microscopes is just the first step of creating a learning continuum. The Natural Sciences Division is looking forward to initiating, nurturing and cultivating more opportunities to engage with the K-12 community," said Dr. Johnson.
The microscopes were distributed based on need to four local schools or educational organizations: Epic Homeschool Network, Cobb County Water System, Sol Johnson High School and High Meadows School. Each school or organization provided a thank-you letter to express their gratitude for the donation and to expand on how the microscopes will be used to further their educational efforts.
Epic Home School Network (EPICHSN) is a non-profit based out of Austell, Georgia that serves 70 families currently.
"The microscopes received will be used in our classes and enrichment activities to support their learning in a hands-on way. More specifically, each class comes with a laboratory component, and having the microscopes will allow us to take full advantage of those activities, where in the past that would be limited," stated Andrea Hall, Executive Director of EPICHSN, in a letter to Dr. Johnson and the Life U Natural Sciences Division.
The Cobb County Water System received two microscopes for use in its Cobb County Watershed Stewardship program, which provides free environmental education programming to thousands of Cobb County students.
Sol Johnson High School, Home of the Atom Smashers, is at Title1 school located in Savannah, Georgia.
"As we make our full transition back to in-person school, these microscopes will help us provide engaging hands-on science activities to our students in small groups. Who knows, because of your donation, some of these students may one day walk the halls of Life University," said Dr. Carlton Middleton, Science Educator of Sol Johnson High School, in a letter to Dr. Johnson and the Natural Sciences Division.
High Meadows School is located is Roswell, Georgia and serves children from Pre-K through Eighth grade. The school administration and faculty are excited to utilize the microscopes in a variety of creative ways to ignite their students' interest in science. Several faculty members at High Meadows attended an Outdoor Learning Symposium at Life U; therefore, they are eager to implement some of what they learned there with their students and to use the microscopes for plankton studies in the school's pond. Students will also learn about sustainability, cells and so much more with this equipment.
The Life U Natural Sciences Division is proud to partner with schools and organizations in the community and hopes to continue beneficial collaborations such as these into the future.
Founded in 1974, Life University is a health sciences institution most known for its College of Chiropractic, the largest single-campus College of Chiropractic in the world.
Undergraduates can pursue 15 undergraduate degrees; a pre-chiropractic, degree-seeking pathway; and three graduate degrees within the College of Graduate and Undergraduate Studies. Some degree programs are offered to distance learners through the College of Online Education.
Life University strives to empower our students to succeed both professionally and personally. At Life U, we innovate our approach to higher education, while also remaining true to our philosophical commitment to produce informed leaders who exemplify humanistic values in their professions. To achieve this goal, Life U recognizes and demonstrates its dedication through three official Life University Values: Lasting Purpose, Vitalism and Integrity.
Life U's 110-acre campus in Marietta, Georgia, just northwest of Atlanta, is home to more than 2,800 undergraduate, graduate and professional students who come from all 50 United States and more than 65 countries.
For more information about Life University, visit life.edu.
About Life University
Life University is regionally accredited by the Southern Association of Colleges and Schools Commission on Colleges (SACSCOC) to award associate, baccalaureate, master's and Doctor of Chiropractic degrees, and also has programmatic accreditation through the Council on Chiropractic Education (CCE) and the Accreditation Council for Education in Nutrition and Dietetics (ACEND). The mission of Life University is to empower students with the education, skills and values necessary for career success and life fulfillment, based on a vitalistic philosophy.
Related posts