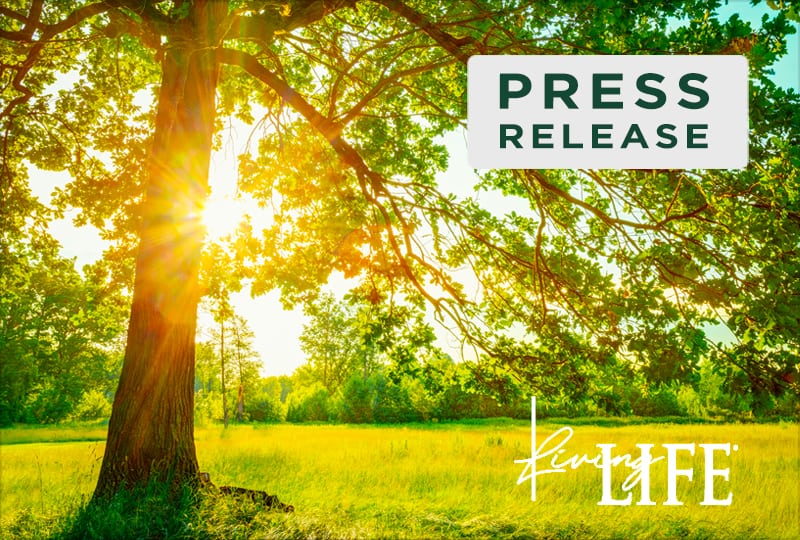 Houston, Texas– May 9, 2023 – The Men's and Women's National Championship Tournament recaps follow:
Back-to-Back: Life University Men's Rugby Repeats with 7s National Championship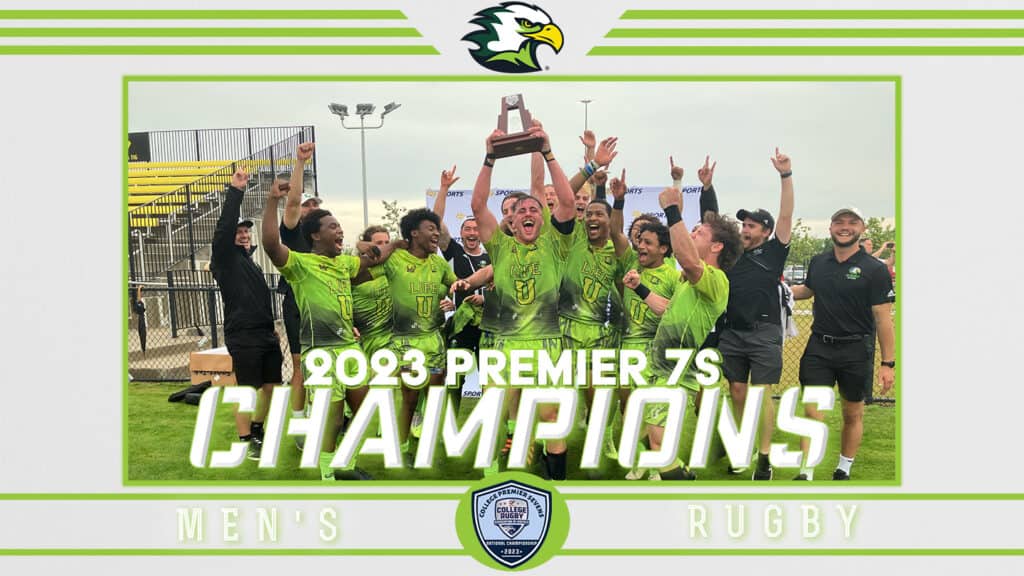 The Life University Men's Rugby won their second straight and second overall 7s National Championship in what took a complete team effort at the USA Rugby 2023 Men's and Premier National Championship in Aveva Stadium Sunday, May 7.
Competition started Saturday with all the teams competing in pool play and the top four teams from the opening day moving on to the semis and championship for a chance to compete for the top honors. Life U started in Pool B with the University of California Los Angeles, Grand Canyon University and the CRAA Men's Selects. The Running Eagles ran away with their grouping, beating their three opponents by a combined total of 55-19 over Los Angeles and Grand Canyon University while the CRAA Men's Selects match was forfeited.
With the No. 2 overall seed in the bracket, the Running Eagles began Sunday with a quarterfinal match against a familiar foe, Penn State. The Running Eagles easily dispatched the Nittany Lions in the Quarterfinals by a score of 17-0, the first of two dominant shutouts prior to the championship appearance. In the Semifinals, Life U faced a talented Davenport team, earning another commanding shutout, this time 21-0.
In the championship game, Life U lined up against their longstanding rival, Lindenwood. The first half of the match began with the Lions scoring a try with a successful conversion to go ahead 7-0. The Running Eagles then responded with two successful tries and conversions to gain a 14-7 lead. In the second half, the match remained close until a late try provided Life U with a 28-17 cushion. Despite the scoreline, the victory did not come easily against Lindenwood, as the Lions continued to attack.
Life University head men's rugby coach Colton Cariaga spoke on the efforts, the win, the team, and what helped propel the Running Eagles to their second-straight 7s National Championship, "It was a great program effort and the best way to cap off our season. Debutant Captain Orrin Bizer as well as our young coaching duo of Jacques Odendaal and Chase Schor-Haskin led the team incredibly well throughout the tournament and over the last few weeks. Our leaders injected passion and energy into every performance, and each team member responded well."
National Champions: The Tournament of the Second Half
Fresh off a Tropical 7s win a couple of weeks ago, the Life University Women's Rugby team that traveled to Houston knew coming in that they had what it took to be at the top of the national championship tournament.

Coming into the tournament, the Running Eagles were named the one seed, which added increased pressure, and this showed in game one as Davenport came out of the block firing, which put the Running Eagles on their back foot and tested the team early. Despite the early setback, the team was able to quickly compose themselves in the second half, scoring with the last play to end the game with a 17-12 win.

After a tension-filled first game, the Running Eagles again found themselves in trouble against the CRAA Women Selects, narrowly escaping for the second straight game with only a few seconds to spare in the second half by a 24-14 final. Finally finding their rhythm in the third game of the day, the team started and finished strong against Army, comfortably winning a 38-12 contest.

Saturday evening, the women faced an incredibly physical and very good Central Washington team in a quarterfinal contest. The team trailed 12-7 at halftime as CWU's high-level players and multiple unforced errors had yet again put the Running Eagles in a hole. After the quick intermission, the rejuvenated Running Eagles were able to bounce back and won 24-12.

On a rainy day two in the semifinals, the team faced Harvard in Aveva Stadium. After trailing 17-0 at halftime, the Running Eagles used a major mindset shift at the break, suffocating Harvard on both sides of the ball in the second half. Relentless pressure starved Harvard of any possession, and the Running Eagles completed the unlikely comeback to win a 21-17 game.

In the championship game, Life U lined up against their longstanding rival, Lindenwood, winners of the previous four 7s national championships. The game was back and forth in the first half, but in the second, after a couple of penalties and some fortunate bounces of the ball, the Running Eagles were awarded a scrum with not much time remaining on the clock. Life U then won the scrum, quickly turning the possession into a try and closing the door on the USA Rugby's 2023 College Premier 7s National Championship for Life U.

Head women's rugby coach Ryszard Chadwick shared his thoughts on the team's championship and tournament performance, stating, "Games and tournaments like this are not won and lost in these moments. They are won and lost in the preparation leading up to these moments, and the 13 that traveled were pushed on a daily basis by players who didn't travel. The greater squad played a massive role in getting these players ready and deserve just as much credit for the win. Since January, they have been working to gain more knowledge, become more athletic and develop a higher skill set."

With the conclusion of the USA Rugby 2023 Men's and Women's Premier National Championships, Life U's 2022-23 rugby seasons come to a close.

Founded in 1974, Life University is a health sciences institution most known for its College of Chiropractic, the largest single-campus College of Chiropractic in the world. Undergraduates can pursue 14 undergraduate degrees; a pre-chiropractic, degree-seeking pathway; and three graduate degrees within the College of Graduate and Undergraduate Studies. Some degree programs are offered to distance learners through the College of Online Education.

Life University strives to empower our students to succeed both professionally and personally. At Life U, we innovate our approach to higher education, while also remaining true to our philosophical commitment to produce informed leaders who exemplify humanistic values in their professions. To achieve this goal, Life U recognizes and demonstrates its dedication through three official Life University Values: Lasting Purpose, Vitalism and Integrity.

Life U's 110-acre campus in Marietta, Georgia, just northwest of Atlanta, is home to more than 2,700 undergraduate, graduate and professional students who come from all 50 United States and more than 60 countries.

For more information about Life University, visit life.edu.

For more information about Life U's rugby and athletic programs, visit LifeRunningEagles.com.

About Life University

Life University is regionally accredited by the Southern Association of Colleges and Schools Commission on Colleges (SACSCOC) to award baccalaureate, associate, master's and Doctor of Chiropractic degrees, and also has programmatic accreditation through the Council on Chiropractic Education (CCE) and the Accreditation Council for Education in Nutrition and Dietetics (ACEND). The mission of Life University is to empower students with the education, skills and values necessary for career success and life fulfillment, based on a vitalistic philosophy.

[/vc_column_text][/vc_column]

[/vc_row]
Related posts