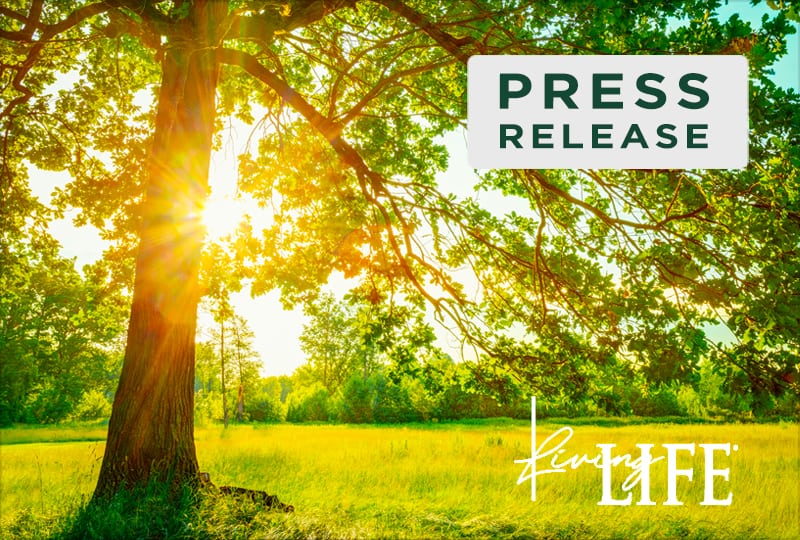 June 22, 2023 – Marietta, Georgia – Life University's (Life U) annual Life Vision Extravaganza (LVE) is undergoing some notable changes for the fall of 2023. For the first time, this chiropractic continuing education (CE) event will take place at the Cobb Galleria Centre for three days, instead of five, giving chiropractors the opportunity to get their Continuing Education (CE) credits in a shorter time period while still continuing to run their office with minimal disruption. LVE 2023 will be held on Thursday, September 28 through Saturday, September 30, 2023. Attendees will be able to get up to 24 CE credits including GA requirements of 1 hour GA Law, 4 Risk Management broken into 2 Hours Ethics, 2 Hours Medical Errors, FL requirements of 6 Hours Documentation, 2 Hours Ethics, 2 Hours Medical Errors, 1-hour general Risk Management and 2 Hours FL Law.
Life U President Dr. Rob Scott is also delighted to announce that Robert F. Kennedy, Jr. will be our closing speaker at this year's Life Vision Extravaganza. Mr. Kennedy is a renowned environmental lawyer and advocate, and his passion and commitment to environmental justice and public health is truly inspiring. As a long-time leader in the fight for clean water and air, Mr. Kennedy has argued over 200 cases and helped to secure landmark legal victories in the United States and abroad. He is the author of five books, a syndicated columnist and a popular speaker.
At Life Vision Extravaganza, Mr. Kennedy and Dr. Scott will have a chance for a unique dialogue on the current healthcare crisis in the country and his thoughts on changes that would be required for Chiropractic to play an integral role moving forward. This is a unique opportunity to hear from a leading voice in environmental advocacy and critic of the U.S. healthcare landscape.
"Life U has over 40 of the greatest minds in Chiropractic speaking at LVE who are ready to change the world through their knowledge and experience," shared Vice President of Advancement Dr. Gilles LaMarche. "This year's theme is 'Chiropractic: Improving the Human Experience,' which is a goal all chiropractors should strive toward every day in their practices."
LVE will be a memorable experience for everyone involved! With the move to the Cobb Galleria Centre in 2023, 2,000 seats will be available for alumni and friends of Life U to come together as a chiropractic community and be part of the conversation about our vital role in the future of health care in our nation and world.
To register for the event, visit LVE.life.edu.
Founded in 1974, Life University is a health sciences institution most known for its College of Chiropractic, the largest single-campus College of Chiropractic in the world. Undergraduates can pursue undergraduate degrees; a pre-chiropractic, degree-seeking pathway; and graduate degrees within the College of Graduate and Undergraduate Studies. Some degree programs are offered to distance learners through the College of Online Education.
Life University strives to empower our students to succeed both professionally and personally. At Life U, we innovate our approach to higher education, while also remaining true to our philosophical commitment to produce informed leaders who exemplify humanistic values in their professions. To achieve this goal, Life U recognizes and demonstrates its dedication through three official Life University Values: Lasting Purpose, Vitalism and Integrity.
Life U's 110-acre campus in Marietta, Georgia, just northwest of Atlanta, is home to more than 2,800 undergraduate, graduate and professional students who come from all 50 United States and more than 65 countries.
For more information about Life University, visit life.edu.
About Life University
Life University is regionally accredited by the Southern Association of Colleges and Schools Commission on Colleges (SACSCOC) to award associate, baccalaureate, master's and Doctor of Chiropractic degrees, and also has programmatic accreditation through the Council on Chiropractic Education (CCE) and the Accreditation Council for Education in Nutrition and Dietetics (ACEND). The mission of Life University is to empower students with the education, skills and values necessary for career success and life fulfillment, based on a vitalistic philosophy.
Related posts