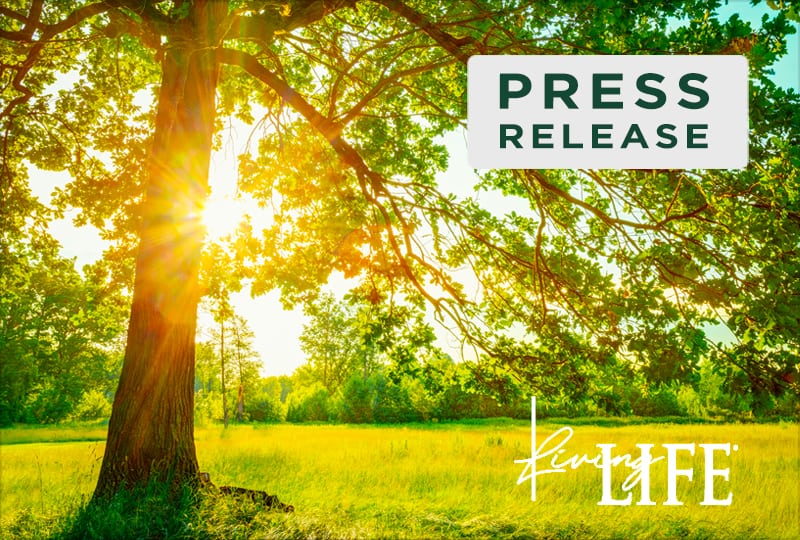 Marietta, Georgia- November 1, 2022- EduMed has ranked Life University's (Life U) Online Master's in Positive Psychology degree program as 23rd in the nation for best online Psychology Program for 2023. Dr. Mickey Parsons, Assistant Professor of Psychology at Life U, recently received an email from Wes Harris, Outreach Coordinator for EduMed regarding this ranking.
"I wanted to personally reach out to you to share this honor because of how significant it is. As we look to the future of healthcare and its growing demands from society at large, it is paramount that those who are interested in psychology can find the best opportunities to get the necessary education to kickstart their dreams – and Life University offers just that!" wrote Harris in his email to Dr. Parsons.
According to the announcement email, Life U is "one of the nation's premier institutions providing a top Psychology Program going into 2023."
Some of the factors used to rank online psychology programs were the academic and career support services, as well as the affordable tuition that provides the best fully online program. Life U was ranked higher than Florida State University (ranked 30), the University of Alabama (ranked 39), Perdue University Global (ranked 41) and Auburn University (ranked 45). Life U's Master's in Positive Psychology has been consistently ranked by several organizations as a top program nationwide.
"When we began in 2014, we were unique in the world at that time, and we believe we were also the third Psychology Program [of its kind]. We were at that point, the only Positive Psychology focused one where students were able, [with] their degree [from Life U], to lead toward coach certification through the International Coach Federation either as an Associate Certified Coach (ACC), Professional Certified Coach (PCC) or Master's Certified Coach (MCC), or through the Center for Continuing Education as a board-certified coach," said Parsons.
Through this degree, graduates applying to doctorate programs have been able to get as many as five classes (where the universities offer doctorates with a coaching component or concentration) counted towards their Ph.D.
Dr. Richard M. Belcastro, Dean, College of Online Education, wanted to specifically acknowledge the faculty as the main reason for the program's continued lofty ranking. "Our online faculty consistently provide a quality student experience. The Master's in Positive Psychology faculty, quarter in and quarter out, are cited by our students as having a positive impact on their education. Additionally, the entire COE team ensures the content and online platform are cutting edge as it relates to the classroom."
In 2023, Life U will be expanding the curriculum in the Master's in Positive Psychology degree program to stay in line with the mandates required by the International Coach Federation. Students want to know that this degree is going to lead them toward jobs and give them their credentials and certifications.
"All the way back to 2014 and flash forward to today, every student that has gone and sat for certification, to the best of our research of these two bodies that certify: International Coaching Federation and Center for Credentialing and Education, they have passed on the first try," said Parsons.
The reason for such success reaches back to the faculty, the Center for Credentialing and Education (CCE) and support given and partnering with corporations and the International Coach Federation. Students graduating with this degree generally move forward in three different directions.  One-third go into coaching positive psychology, one-third open their own private practice and see individual clients and one-third continue on to receive their doctorate degree.
Founded in 1974, Life University is a health sciences institution most known for its College of Chiropractic, the largest single-campus College of Chiropractic in the world. Undergraduates can pursue 15 undergraduate degrees; a pre-chiropractic, degree-seeking pathway; and three graduate degrees within the College of Graduate and Undergraduate Studies. Some degree programs are offered to distance learners through the College of Online Education.
Life University strives to empower our students to succeed both professionally and personally. At Life U, we innovate our approach to higher education, while also remaining true to our philosophical commitment to produce informed leaders who exemplify humanistic values in their professions. To achieve this goal, Life U recognizes and demonstrates its dedication through three official Life University Values: Lasting Purpose, Vitalism and Integrity.
Life U's 110-acre campus in Marietta, Georgia, just northwest of Atlanta, is home to more than 2,800 undergraduate, graduate and professional students who come from all 50 United States and more than 65 countries
For more information about Life University, visit life.edu.
About Life University
Life University is regionally accredited by the Southern Association of Colleges and Schools Commission on Colleges (SACSCOC) to award associate, baccalaureate, master's and Doctor of Chiropractic degrees, and also has programmatic accreditation through the Council on Chiropractic Education (CCE) and the Accreditation Council for Education in Nutrition and Dietetics (ACEND). The mission of Life University is to empower students with the education, skills and values necessary for career success and life fulfillment, based on a vitalistic philosophy.
Related posts