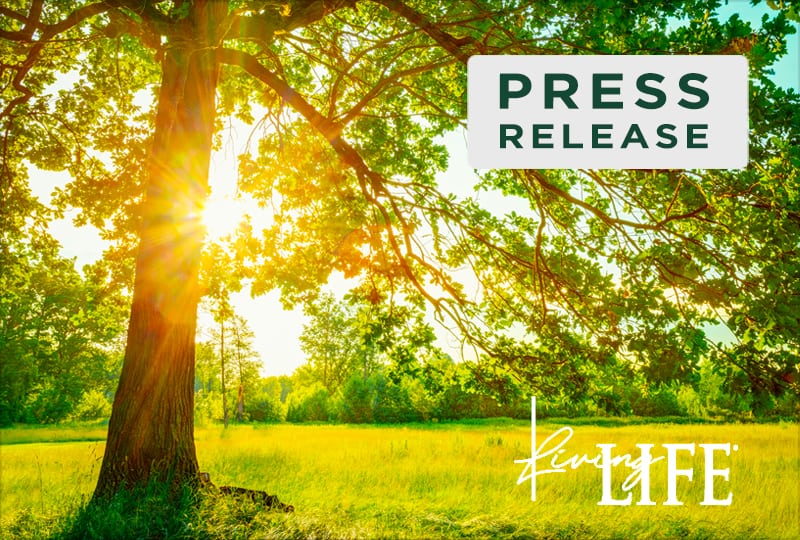 Marietta, Georgia – February 10, 2022 – Life University (Life U) Athletic Department honored the three members of the 2022 Athletics Hall of Fame in Billy Lewis (Men's Basketball), Pablo Nassar (Men's Soccer) and the 1997 Men's Basketball Team last weekend with a banquet and recognition at halftime of a men's basketball game.
Director of Athletics Jayme Pendergast shared her thoughts on the weekend, stating, "It was such an honor to induct three new members into our Hall of Fame. Life University has such a rich athletic history, and to bring the best back to campus to remember their incredible accomplishments made for a special weekend. Hearing our alumni talk about the memories they keep prove the student-athlete experience runs much deeper than just the time they spend in competition. Relationships with coaches, teammates, chiropractors and team staff continue to be meaningful to them after all of these years, and it was a privilege to bring those memories alive for the weekend. A sincere congratulations to the 2022 HOF class for their impact on Life University history."
Lewis was a four-year member of the Men's Basketball program on campus. He was a three-time NAIA All-American and was the first NAIA First Team All-American in program history. He also received the Hustle Award from the NAIA in 1994. On campus, Lewis led his team to four 20-win seasons, four consecutive NAIA National Tournament appearances and a 50-game home winning streak during his career. Currently, Lewis is still the program record holder in career scoring (2,235), rebounds (488), assists (632), single-season scoring (784), most points in a game (42), career games (141), career field goals made (774), 3-point field goals made in a season (129) and in a career (312), and 3-point field goal percentage (.450, 312-693). He will be shipped his award, as he was unable to attend the ceremony.
Nassar competed with the Men's Soccer program and was the program's first NAIA All-American in 1998. Graduating in 2000, he was later drafted by the Atlanta Silverbacks in 2001. While on campus, he led the Running Eagles to three consecutive NAIA National Tournament berths in 1997, 1998 and 1999. He garnered three NAIA All-American honors during his career and was the first Life U student-athlete to be named NAIA Player of the Year in 2000.
The 1997 Men's Basketball Team was the first NAIA National Championship team on campus. They finished with an astounding 37-1 record and set 11 program records during their historic run. In the NAIA Championship Game, Life U defeated Oklahoma Baptist 73-64. The team consisted of (in number order): #3 Tony Sanders, #4 Demetrius Palmer, #10 Don Smiley, #11 Patrick Lewis, #12 Jeff Wright, #13 Tyrone Gainer, #21 Don Johnson, #24 Viren Harris, #25 Anthony Maxwell, #32 James Harris, #33 Wayne Mann, #34 Curtis Carrington, #42 Derrick Folston and #50 Michael Maxwell. The Running Eagles were led by head coach Roger Kaiser who was assisted by John Barrett, Bill Firnbach and Chip Kaiser. Deloise Brubaker was the athletic trainer, and John Downes was the team chiropractor.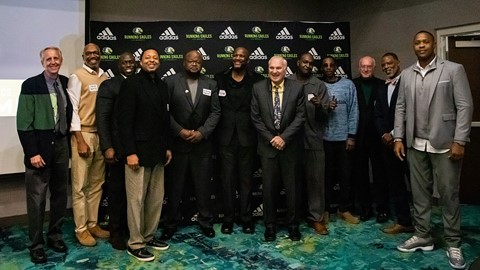 The evening banquet was recorded and can be viewed using this link: Life U Athletics Hall of Fame Class of 2022 Dinner.
A full photo album was also created that captured all the special moments from the weekend here: Life U Athletics Hall of Fame Class of 2022 Photos.
In a joint effort to increase alumni support and recognition, the Life U Athletic Department has launched a new initiative to help support Life U Athletics directly through the Running Eagles Club. Funds raised from the Running Eagles club will go directly into increasing student-athlete scholarships. For more information, visit the following link: Running Eagles Club Information. To nominate individuals for the future Hall of Fame classes, please visit the following link: Life University Athletics Hall of Fame Nomination Form.
Founded in 1974, Life University is a health sciences institution most known for its College of Chiropractic, the largest single-campus College of Chiropractic in the world. Undergraduates can pursue 14 undergraduate degrees; a pre-chiropractic, degree-seeking pathway; and three graduate degrees within the College of Graduate and Undergraduate Studies. Some degree programs are offered to distance learners through the College of Online Education.
Life University strives to empower our students to succeed both professionally and personally. At Life U, we innovate our approach to higher education, while also remaining true to our philosophical commitment to produce informed leaders who exemplify humanistic values in their professions. To achieve this goal, Life U recognizes and demonstrates its dedication through three official Life University Values: Lasting Purpose, Vitalism and Integrity.
LIFE's 110-acre campus in Marietta, Georgia, just northwest of Atlanta, is home to more than 2,800 undergraduate, graduate and professional students who come from all 50 United States and more than 65 countries.
For more information about Life University, visit life.edu.
For more information about Life U Athletics, visit liferunningeagles.com.
About Life University
Life University is regionally accredited by the Southern Association of Colleges and Schools Commission on Colleges (SACSCOC) to award baccalaureate, master's and Doctor of Chiropractic degrees, and also has programmatic accreditation through the Council on Chiropractic Education (CCE) and the Accreditation Council for Education in Nutrition and Dietetics (ACEND). The mission of Life University is to empower students with the education, skills and values necessary for career success and life fulfillment, based on a vitalistic philosophy.
Related posts