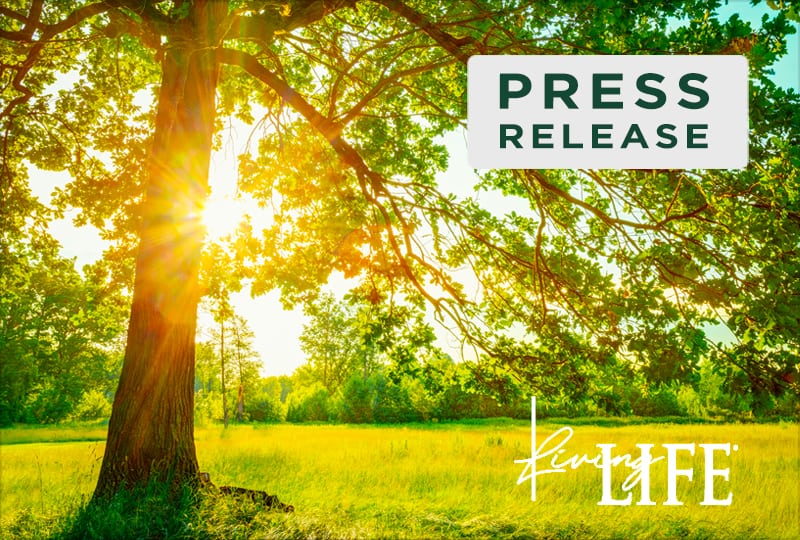 Fall Church, Virginia- April 28, 2022- The International Chiropractors Association (ICA) is pleased to announce that Dr. Lorenzo E. "Larry" Marchese, Jr. has been awarded the organization's highest honor, the ICA Chiropractor of the Year, for 2022 during the ICA Annual Convention this month. Dr. Marchese maintains an active chiropractic practice in Nutley, New Jersey where he resides with his wife, Debbie.
Life University (Life U) also congratulates Dr. Marchese on his continued success as he builds upon the excellence expected of individuals that have come through the University. Dr. Marchese received his Doctor of Chiropractic degree in 1983 from Life U and is a past member of our Board of Trustees.
"Dr. Marchese served on the Life University Alumni Association Board for more than 10 years, many of those years as president, and represented the Alumni Association at countless commencement ceremonies," noted Life U Vice President of University Advancement and Enrollment. "He continues to support Life University and remains fully engaged."
Dr. Marchese has a long history of volunteerism within the chiropractic profession and the ICA. He currently serves on the ICA Board of Directors, where he is a member of the Executive Committee. He previously served as Chairman of the ICA Representative Assembly, having been elected by his peers when he served as the Representative for New Jersey. As Chairman, he mentored representatives from every state and more than 52 countries where the ICA has membership.
Upon the selection, Dr. Selina Sigafoose-Jackson, ICA Board President stated, "Dr. Marchese is one of the finest, shining examples of Give, Love, Serve, Do. I felt honored to have witnessed Dr. Larry receive the award and, in his nature, and fashion, he was shocked and humbled. I am so proud to call him a colleague and more so friend. Much deserved."
Professor Hugo V. Gibson, DC, FICA President of the Distinguished Fellows of the ICA provided, "To be nominated by your peers for the Chiropractor of the Year is an honor all by itself. To be elected by the members of the Distinguished Fellows of the ICA to be the Chiropractor of the Year is indeed a very special honor. It is the highest honor that a chiropractor can be accorded in the world. Sincere congratulations to Dr. Larry Marchese on having been elected as the 2022 ICA Chiropractor of the Year."
About Life University
Founded in 1974, Life University is a health sciences institution most known for its College of Chiropractic, the largest single-campus College of Chiropractic in the world. Undergraduates can pursue 14 undergraduate degrees; a pre-chiropractic, degree-seeking pathway; and three graduate degrees within the College of Graduate and Undergraduate Studies. Some degree programs are offered to distance learners through the College of Online Education.
Life University strives to empower our students to succeed both professionally and personally. At Life U, we innovate our approach to higher education, while also remaining true to our philosophical commitment to produce informed leaders who exemplify humanistic values in their professions. To achieve this goal, Life U recognizes and demonstrates its dedication through three official Life University Values: Lasting Purpose, Vitalism and Integrity.
Life U's 110-acre campus in Marietta, Georgia, just northwest of Atlanta, is home to more than 2,800 undergraduate, graduate and professional students who come from all 50 United States and more than 65 countries.
Life University is regionally accredited by the Southern Association of Colleges and Schools Commission on Colleges (SACSCOC) to award baccalaureate, master's and Doctor of Chiropractic degrees, and also has programmatic accreditation through the Council on Chiropractic Education (CCE) and the Accreditation Council for Education in Nutrition and Dietetics (ACEND). The mission of Life University is to empower students with the education, skills and values necessary for career success and life fulfillment, based on a vitalistic philosophy.
For more information about Life University, visit life.edu
Related posts