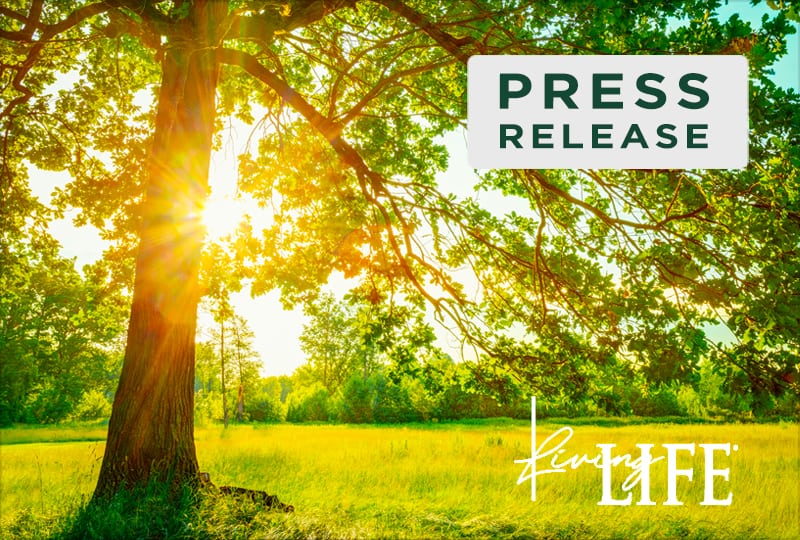 November 20, 2023 – Marietta, Georgia – Beginning on Thanksgiving night, the Life University campus (Life U) will once again welcome thousands of people to its campus for the annual Lights of Life. Life U gives thanks to the visitors who have been loyally returning to campus for the past 34 years and welcomes all newcomers to enjoy a spectacular holiday light show and festivities. Lights of Life has grown to be one of the most popular light shows in the Southeast, attracting nearly half a million spectators from the surrounding region each year.
The 34th Annual Lights of Life begins on Thanksgiving night, Thursday, November 23, 2023, and runs through New Year's Eve, Sunday, December 31. Lights of Life is one of the most affordable holiday lights shows in the metro Atlanta area, costing $10 per car or $20 per bus while showcasing more than one million LED bulbs in total over its 110-acre campus. This event is a labor of love for Life U and a lasting legacy offered to the community during the holiday season. Monies charged are used to pay the electricity bills and other expenses incurred from this event, with no profit to the University. The display opens at dark every night and runs until 9:00 p.m. Sunday through Thursday and 10:00 p.m. on Fridays and Saturdays. Families are encouraged to come during the week to avoid the busier weekend traffic.
Also offered are train rides, a petting zoo and a concession stand. Life U wishes to further support the community during this special season by bringing in independent vendors for the concession stand. These vendors offer a variety of food and beverages. Because they are independent of Life U, they set the menu and the prices. The Life U campus is situated in the heart of Marietta, Georgia and offers visitors a chance to experience the campus, illuminated in holiday lights.
Founded in 1974, Life University is a health sciences institution most known for its College of Chiropractic, the largest single-campus College of Chiropractic in the world. Undergraduates can pursue undergraduate degrees; a pre-chiropractic, degree-seeking pathway; and graduate degrees within the College of Graduate and Undergraduate Studies. Some degree programs are offered to distance learners through the College of Online Education.
Life University strives to empower our students to succeed both professionally and personally. At Life U, we innovate our approach to higher education, while also remaining true to our philosophical commitment to produce informed leaders who exemplify humanistic values in their professions. To achieve this goal, Life U recognizes and demonstrates its dedication through three official Life University Values: Lasting Purpose, Vitalism and Integrity.
Life U's 110-acre campus in Marietta, Georgia, just northwest of Atlanta, is home to more than 2,700 undergraduate, graduate and professional students who come from all 50 United States and more than 65 countries.
For more information about Lights of Life, click here.
For more information about Life University, click here.
About Life University
Life University is regionally accredited by the Southern Association of Colleges and Schools Commission on Colleges (SACSCOC) to award associate, baccalaureate, master's and Doctor of Chiropractic degrees, and also has programmatic accreditation through the Council on Chiropractic Education (CCE) and the Accreditation Council for Education in Nutrition and Dietetics (ACEND). The mission of Life University is to empower students with the education, skills and values necessary for career success and life fulfillment, based on a vitalistic philosophy.
Related posts