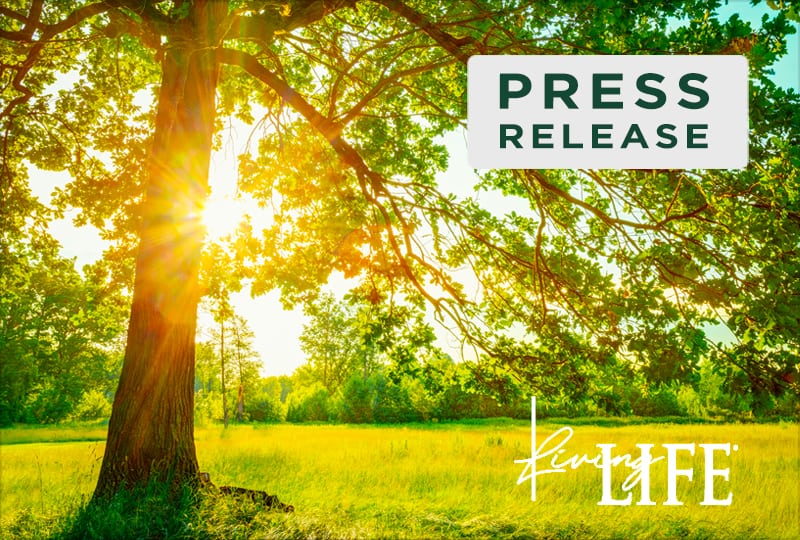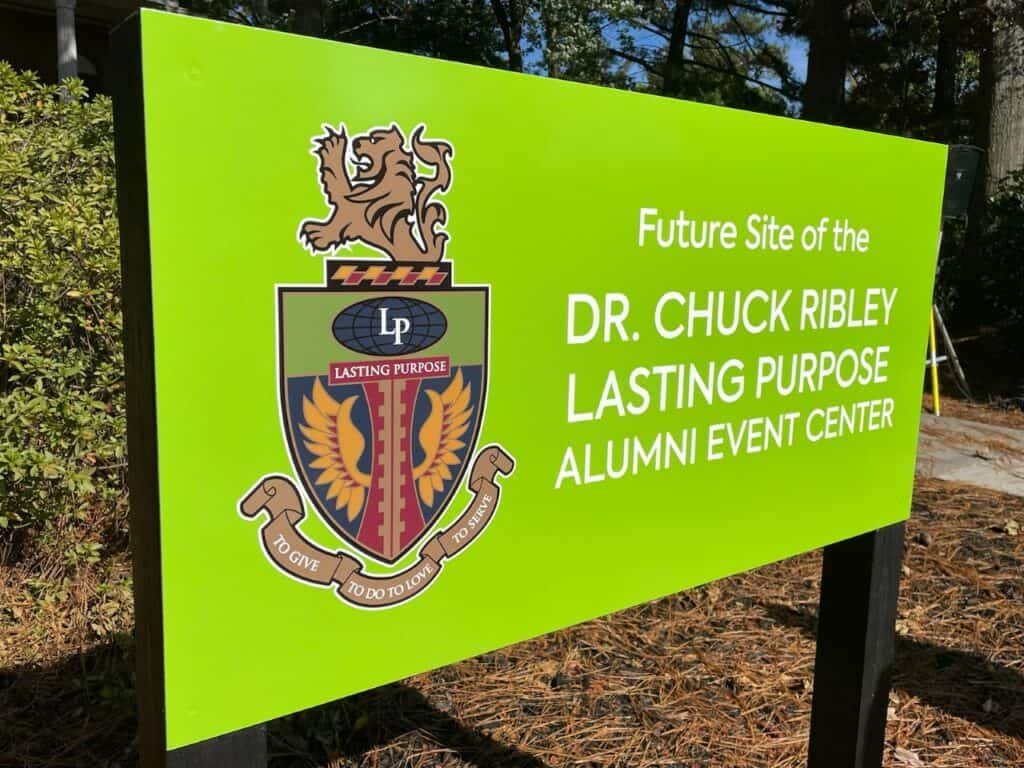 Marietta, Georgia- October 14, 2022- On Thursday, October 13, Life University (Life U) hosted a building dedication for the future site of the Dr. Chuck Ribley Lasting Purpose Alumni Event Center. The building will be named in honor of co-founder and former longtime Board of Trustees (BOT) Chairman of the University. Dr. Ribley was one of 16 founders of the University that started in the early 1970s during walks at Ormond Beach, Florida where the founders of the University crafted their vision and then transformed that vision into reality in 1974 when the University was founded.
"This is really a special, special day because we are honoring an individual that means something to each and every one of us in a different way, and I think that's truly what we call Lasting Purpose," noted current Life U BOT Chairman Dr. Kevin Fogarty. "Everything that we talk about at this University – about giving, about doing, about serving – this man is the epitome of that. I'm so proud to be a product of it."
Dr. Ribley served on the Life U BOT from the beginning, and soon after, Life University grew to be the largest chiropractic college in the world. He led the way in hiring former Life U president Dr. Guy Riekeman in 2004, and he has been committed to the University even in his retirement through the giving of his time, talent and treasure.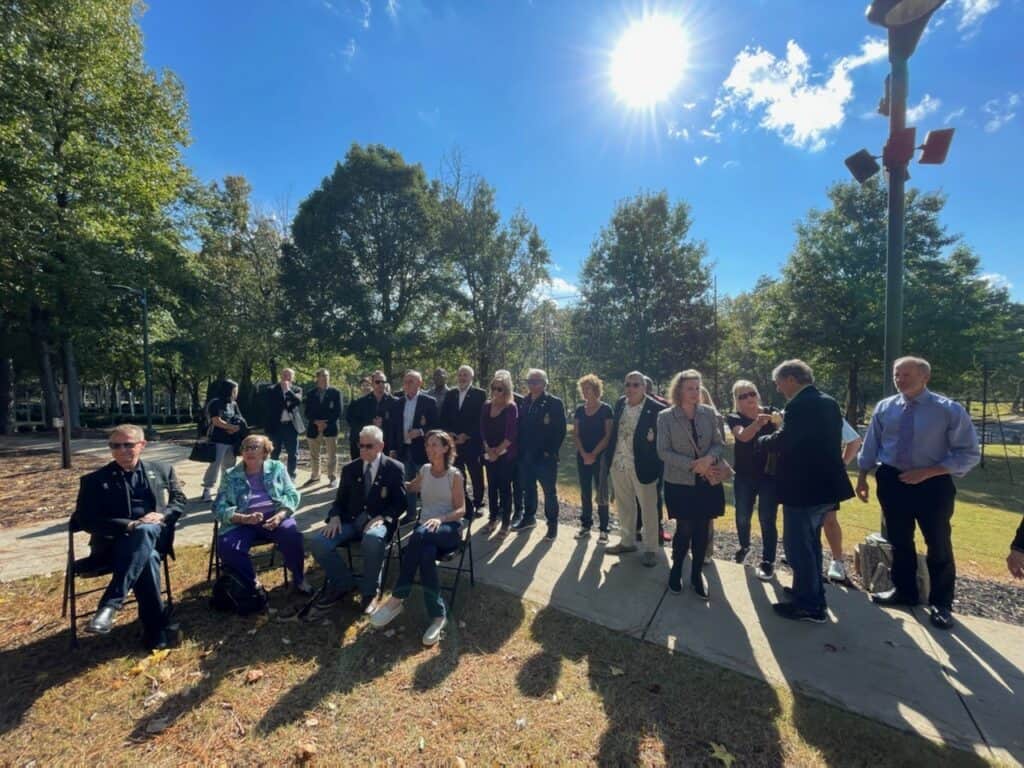 "I'm honored to be here and to be respected in this way," said Dr. Ribley addressing the crowd at the dedication that consisted of Life U President Dr. Rob Scott, the Life U Board of Trustees and other key members of leadership at the University. "But I want you to know that each and every one of you are a part of me being able to make a difference because you all stood up and paid the price also."
Founded in 1974, Life University is a health sciences institution most known for its College of Chiropractic, the largest single-campus College of Chiropractic in the world. Undergraduates can pursue 15 undergraduate degrees; a pre-chiropractic, degree-seeking pathway; and three graduate degrees within the College of Graduate and Undergraduate Studies. Some degree programs are offered to distance learners through the College of Online Education.
Life University strives to empower our students to succeed both professionally and personally. At Life U, we innovate our approach to higher education, while also remaining true to our philosophical commitment to produce informed leaders who exemplify humanistic values in their professions. To achieve this goal, Life U recognizes and demonstrates its dedication through three official Life University Values: Lasting Purpose, Vitalism and Integrity.
Life U's 110-acre campus in Marietta, Georgia, just northwest of Atlanta, is home to more than 2,800 undergraduate, graduate and professional students who come from all 50 United States and more than 65 countries
For more information about Life University, visit life.edu.
About Life University
Life University is regionally accredited by the Southern Association of Colleges and Schools Commission on Colleges (SACSCOC) to award associate, baccalaureate, master's and Doctor of Chiropractic degrees, and also has programmatic accreditation through the Council on Chiropractic Education (CCE) and the Accreditation Council for Education in Nutrition and Dietetics (ACEND). The mission of Life University is to empower students with the education, skills and values necessary for career success and life fulfillment, based on a vitalistic philosophy.
Related posts