Faces of LIFE- Andre L. Clanton
André L. Clanton, Director of Conflict Resolution and Accountability in Student Affairs, began working at Life U in 2011 before leaving for another opportunity and then returning in 2015. He has been here ever since. A new and important role that Clanton has taken on this year is with the Association of Student Conduct Administration (ASCA) as their Sexual Misconduct & Title IX Chair.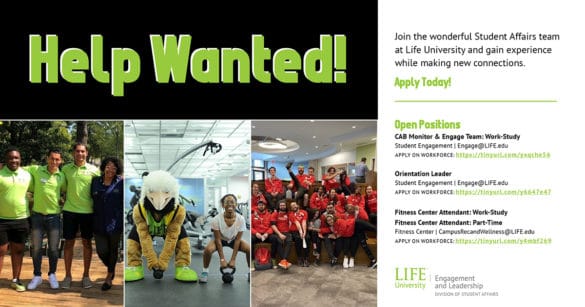 Help Wanted: Student Affairs
Join the wonderful Student Affairs team at Life University and gain experience while making new connections. Open Positions: Apply for CAB Monitor & Engage Team: Work-Study here. Apply for Orientation Leader here. Apply for Fitness Center Attendant: Work-Study or Part-Time here.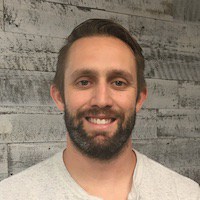 Ben Bayless
During his exploration into preventive health care, Bayless was searching for anything and everything. "I was a fitness trainer for a few years because I believe a healthy lifestyle of exercise and eating well can prevent chronic disease. After a while I wanted to take it a step further and began looking for what came next."