My 1st Quarter – Citlali Salas-Abrego
I am currently in my second quarter at Life U. In my first quarter, I would have to say attending the different activities that [Life U] offers made it memorable. I went to the Philosophy Night with a teammate of mine. It allowed me to see different things about Chiropractic that I hadn't really thought about before.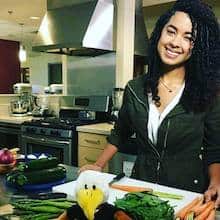 Hellen Diaz
Now at Life University pursuing a Bachelor of Science degree in Dietetics, Hellen Diaz has come a long distance from her home of Cartagena, Colombia, by way of Fort Lauderdale, Florida. Graduating next quarter, Diaz plans to pursue a dietetics internship here at the University immediately afterward.