Faces of LIFE – Dr. Véronica García Chaparro
Dr. Véronica Andrea Garcia Chaparro graduated with a bachelor's degree from Life University (Life U) in the 2018 Spring Quarter and graduated from the Life U Doctor of Chiropractic Program in the 2019 Winter Quarter. When she was not studying or in classes as a D.C. student, Dr. Chaparro planned more than 25 weddings a year as an event planner to pay her bills.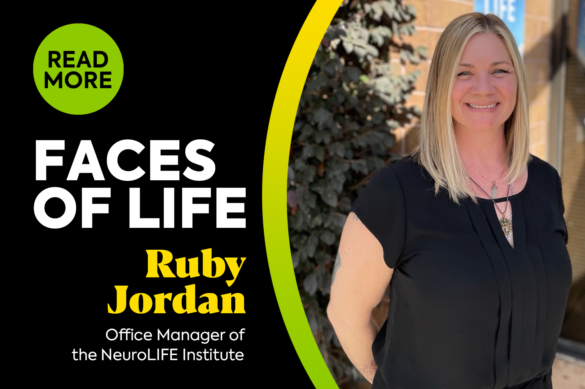 Faces of LIFE – Ruby Jordan
Meet Ruby Jordan, the Office Manager of the NeuroLIFE Institute (NLI). She loves working for the NLI, especially since she gets to work alongside Dr. Cynthia Boyd, Director of Special Projects; Dr. Michael Longyear, NLI Director; and Dr. Dominic Fetterly, NLI Clinician.