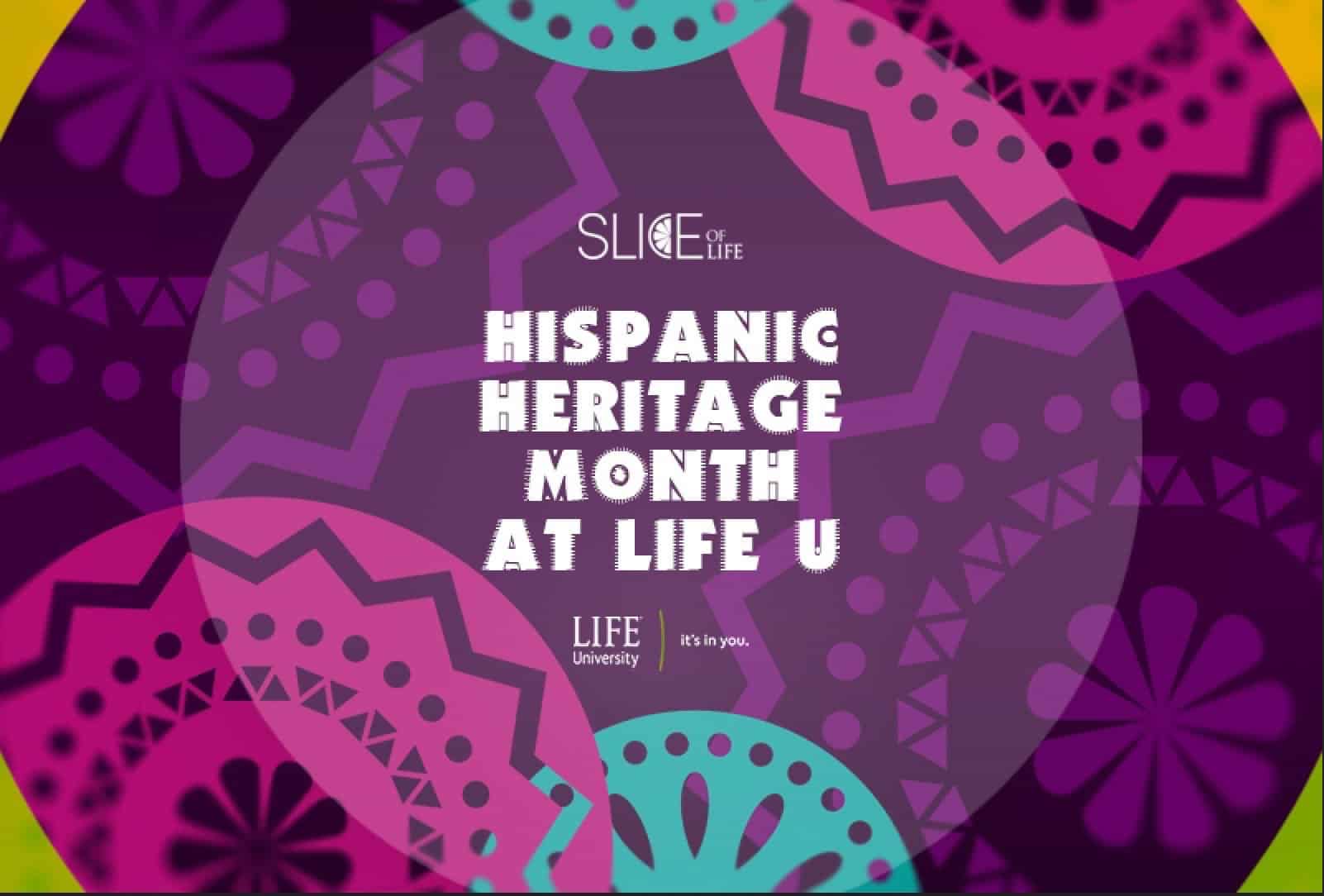 The national theme for 2022 Hispanic Heritage Month is Unidos- Inclusivity for a Stronger Nation, according to the National Institutes of Health Office of Equity, Diversity and Inclusion. What a fitting sentiment, and one that we strive to work toward at Life University (Life U). National Hispanic Heritage Month begins on September 15 and continues through October 15. September 15 is a significant date, as it is the anniversary of independence for several Latin American countries (El Salvador, Guatemala, Costa Rica, Nicaragua and Honduras). Throughout the month, several independence days of different countries are celebrated. 
Of course, embracing diverse cultures is a yearlong practice at Life U. Life U supports the Global Voices initiative that falls under Academic Support. Global Voices is a student-centered assistance program that offers academic resources, skills for personal and professional development, and sponsors cultural events for all students to guide them toward achieving their academic, cultural transition and leadership goals within Life U's community. Services offered through Global Voices include academic workshops, cultural events, a Global Voices Peer Leader and a Bilingual Academic Support Professional. Life U also has a number of exciting clubs that foster cultural community support, such as the Hispanic Chiropractic Club and the MaxLiving Spanish Club.
What better way to celebrate Hispanic Heritage Month than with delicious food from all over the map? On October 13, 2022, from Noon-1:00 p.m. (or while supplies last) in the Food Demo Kitchen of the CGUS Building, the Life U community is invited to a Hispanic Heritage Month Food Demonstration. Enjoy a five-course meal of cultural foods and a Hispanic dessert cooking class. Expand your knowledge as you sample yummy bites highlighting favorite flavors from Mexico, Spain, Puerto Rico, República Dominicana and Argentina. This event is co-sponsored by the Office of Diversity, Equity and Inclusion (ODEI) and the Food and Nutrition club.
The Hispanic Chiropractic Club will be hosting the 2022 Hispanic Heritage Month Gala Night, the first of its kind at Life U. This is a free event with dinner, music, a keynote speaker and networking opportunities. It will be held in Socrates Café on October 22 from 5:00-8:30 p.m., with a semi-formal dress code. Registration is required.
Happy Hispanic Heritage Month!
Slice of LIFE is an invitation to and extension of everything happening at Life U. Whether you are a current student, a potential freshman or a proud alum, Slice of LIFE can help keep you connected to your academic community. Know of a compelling Life U story to be shared, such as a riveting project, innovative group or something similar? Let us know by emailing Marketing@life.edu.
Related posts