Marietta, Georgia, July 26, 2021 – Life University (Life U) Board of Trustees member Fitz Johnson was appointed on Wednesday to a newly-vacant seat on the Georgia Public Service Commission by Governor Brian Kemp. According to the AJC, Kemp said he was drawn to Johnson because of his "remarkable record of service to our nation, experience as a private sector business leader, and dedication to his community."
"Fitz, wh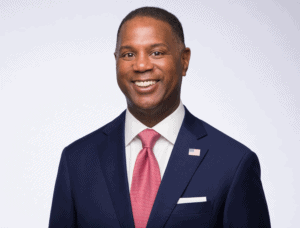 o was elected to the Board in October 2020, has a wealth of experience in various fields and with that brings invaluable knowledge and insight to the Board," noted Life U President Dr. Rob Scott.
"We are proud to have Mr. Johnson as a Trustee, as his experience and skill set brings balance to the Board," remarked Life U Board Chairman Dr. Kevin Fogarty. "I am confident he will serve the State of Georgia well in his new appointment."
Founded in 1974, Life University is a health sciences institution most known for its College of Chiropractic, the largest single-campus College of Chiropractic in the world. Undergraduates can pursue 14 undergraduate degrees; a pre-chiropractic, degree-seeking pathway; and three graduate degrees within the College of Graduate and Undergraduate Studies. Some degree programs are offered to distance learners through the College of Online Education.
Life University strives to empower our students to succeed both professionally and personally. At LIFE, we innovate our approach to higher education, while also remaining true to our philosophical commitment to produce informed leaders who exemplify humanistic values in their professions. To achieve this goal, LIFE recognizes and demonstrates its dedication through three official Life University Values: Lasting Purpose, Vitalism and Integrity.
LIFE's 110-acre campus in Marietta, Georgia, just northwest of Atlanta, is home to more than 2,800 undergraduate, graduate and professional students who come from all 50 United States and more than 45 countries.
For more information about LIFE's Board of Trustees, visit LIFE.edu/about-pages/University-Leadership/Board-of-Trustees.
For more information about Life University, visit LIFE.edu.
Related posts