Faces of LIFE- Rina Rice
Native to Bessemer, Alabama, Rina Rice is a returning student forging a new career path for herself in the D.C. program. She is the proud mom of three children and currently has two grandkids. Her undergraduate program was in Sociology and Psychology, and she worked as a counselor for at-risk youth and family intervention for about 12 years.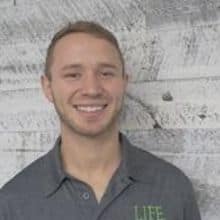 Kain Queck
"I always planned to become a chiropractor," states Doctor of Chiropractic student Kain Queck. From Fontanelle, Iowa, Queck holds an undergraduate degree in Biology from the University of Northern Iowa. He says that he originally decided to attend school there since it offered a dual-enrollment program with Palmer College of Chiropractic, but after speaking with several practicing chiropractors, they all referred him to Life University for his chiropractic studies.