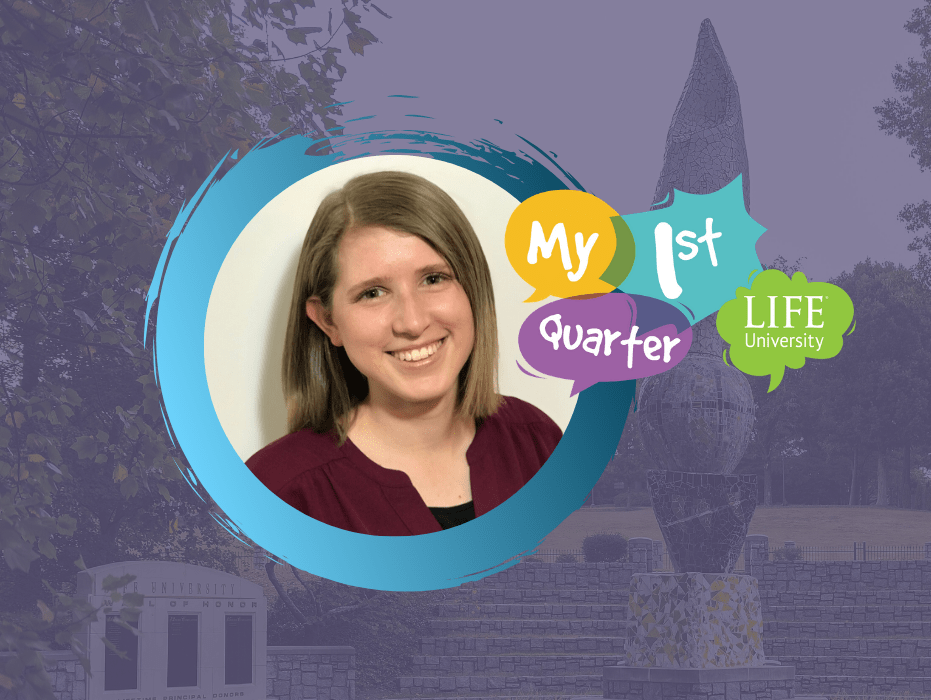 My 1st Quarter: Melody Zurawski
I would probably tell myself to not lose the joy I have for learning and to make sure that I have better study habits in place and have more of a routine. Especially for a doctorate level program, mindset and routine is everything.
Melody Zurawski
Melody Zurawski is a Doctor of Chiropractic student at Life University from Nashville, Tennessee. At LIFE she's been inspired by the big picture and realized she can do more than she thought to leave a Lasting Purpose. "It's been encouraging seeing people serve and ask for help, and hearing from professors about how the University has positively impacted their lives," she said.