Coaching Psychology: What is it and why is it important?
Life University (Life U) offers a Master of Science (M.S.) degree program in Positive Psychology with two tracks: General Positive Psychology and Coaching Psychology. This online degree program is fully accredited and one-of-a-kind. In fact, it is one of only a handful of such highly sought-after programs in the entire world. The M.S. in Positive Psychology at Life University investigates strengths-based research that enables individuals and communities to thrive.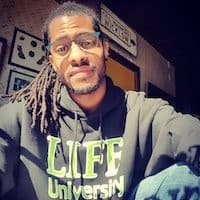 Jonathan Powell
Studying psychology runs in Jonathan Powell's family, so it was natural for him to gravitate toward it as well. His dad has a master's in psychology, his sister has a master's in social work, his aunt is a licensed family therapist and he just graduated in September with a Master's in Positive Psychology – Coaching Track from Life University.