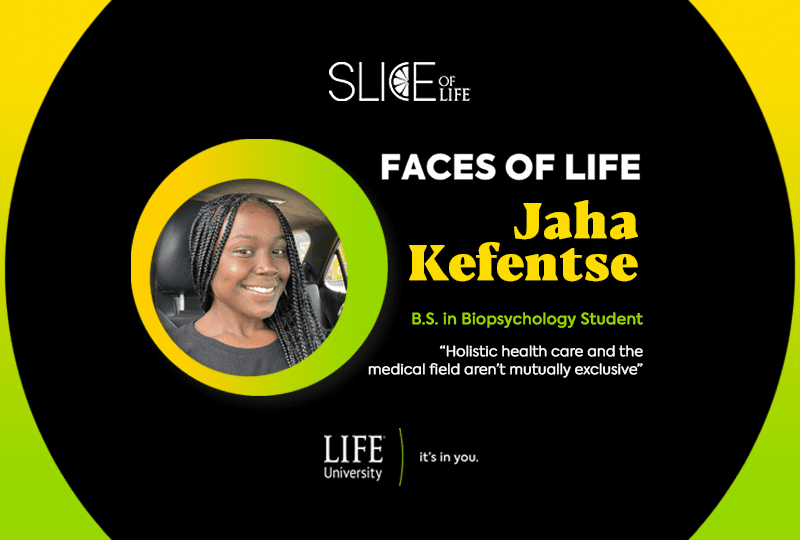 Faces of LIFE: Jaha Kefentse
Jaha Kefentse is a B.S. in Biopsychology student at Life University who grew up in the Bay Area of California with her two older brothers and her loving mom and dad. She also has two other older siblings. "What I enjoy most about attending Life U is probably the friendliness, just in passing, people you don't know. Most of the time you are welcomed with a smile. I've always enjoyed nature, so definitely the campus is a nice aspect," said Kefentse.
Possible Career Paths for Health and Wellness Degrees at Life U
Career exploration is an important part of personal and professional growth. For students who are enrolled in health and wellness-related majors here at Life University (Life U), here is a helpful starter guide to get you thinking about possible career paths. For more assistance with career exploration, please contact Life U Career Services.
Mack Beggs
In many ways, Mack Beggs is a typical college student. The 20-year-old is a sophomore at Life University and a student-athlete on the Life U men's wrestling team, competing for the first season at the collegiate level after redshirting last year. Mack is also Health Science major, studying hard to excel academically.